If your customers are calling your techs' personal mobile phones, the chances are that they own the customer relationship. Not you.
Even scarier, if the tech leaves your company, they take the customer with them. The customer is calling the tech, not your company. You've lost control of the relationship and that means you could lose the customer. The cost of attracting a new customer costs five times as much as keeping an existing one. And these days, acquiring customers is getting harder.

Losing customers is expensive and acquiring new customers is difficult.You need to take control of your customer relationships with mobile enablement. Read our guide to learn how to: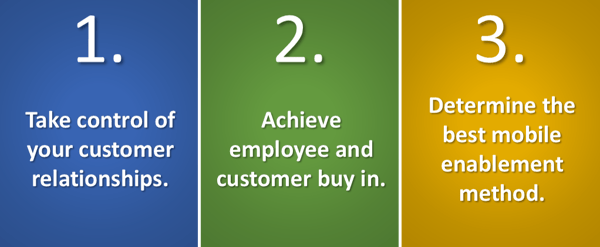 Mobile enabling your service techs is simple. Simply contact Vertical Communications at 252-618-6500 or by filling out the form below. Vertical can help you review your options and deliver a solution that fits the unique needs of your business.